International Baccalaureate Program
A world of knowledge is waiting
The International Baccalaureate program aims to develop inquiring, knowledgeable and caring young people who are motivated to succeed.
Columbia River High School was authorized as an IB World School in 1994. This magnet program draws students from all areas of Clark County. Admission to this rigorous four-year program is by competitive application based on prior academic success, interest and motivation, and the student's desire to engage in the IB's Learner Profile traits. IB students are inquirers, knowledgeable, thinkers, communicators, principled, open-minded, caring, risk-takers, balanced, and reflective.
Students in 9th and 10th grades enter as a part of our Honors program, then choose to begin the IB Diploma Program (DP) or IB Career-related Program (CP) in 11th grade. Our 9th and 10th grade Honors program classes are taught with an international perspective and are designed to prepare students for the rigors of university-level coursework required of the International Baccalaureate Program classes in 11th and 12th grades.
I am so thankful I did an EE in the sciences. I am just thankful it was required of me because I didn't realize how beneficial the experience would be for me now.
As an IB student, you get to swim in a pool of excellence.
IB is not only about opening books, it is about opening eyes, minds and, most importantly, hearts.
IB DIPLOMA PROGRAM
The IB Diploma Program encourages international-mindedness, develops a positive attitude toward learning, has a reputation for its rigor with published global standards, and emphasizes the development of the whole student — physically, intellectually, emotionally, and ethically.
Students enrolling in the IB Diploma Program will take Honors classes their 9th and 10th grade years in English, History, Math, and Science and begin the full diploma program in 11th grade. In 11th and 12th grades students will take a full course load of 6 IB subjects, as well as participate in the components listed below.
IB CAREER-RELATED PROGRAM
Columbia River High School was authorized to begin offering the IB Career-related Program in the Fall of 2020. The Career-related Program (CP) incorporates the values of the IB into a career-related pathway. Currently, Columbia River offers career-related pathway options in Computer Science, Engineering, Marketing and Digital Arts (Video, Photo, and Graphic Design), with a plan to expand the program options each year. Students who complete this program are well equipped to enter into apprenticeships, higher education, or go directly into competitive employment.
Current 9th and 10th graders interested in beginning the program their 11th grade year should check in with Morgan Parker in the Student Pathways Center. Students who have not yet started high school will apply as a part of the magnet application and will be assessed based on interest and motivation, connection to a career-related pathway, and their commitment to challenge themselves academically while preparing for a career they love.
Creativity, Action, Service highlights
Starting September of their 11th grade year, IB Diploma program candidates manage a personal portfolio of experiences that they complete over 18 months. Creativity, action and service experiences meet at least one of seven IB reflective outcomes and encourage students to be actively engaged with their communities and in issues of global significance. Students also complete at least one CAS Project over the course of their portfolio.
IB staff
Janine Blackwell
Digital Arts Career-related Study, IB Video production, Film
Jacob Burton
IB History, English, CAS Coordinator
Dave Keckes-Chartrey
IB Music, Jazz ensemble, orchestra, concert band, wind ensemble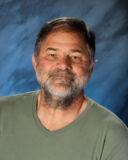 Chris Molyneux
Computer Science Career-related Study, IB Physics
Julie Nygaard
IB Algebra, IB DP coordinator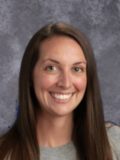 Morgan Parker
Student Pathways Coordinator, IB Career-related Program Coordinator
Jason Phelps
IB Visual art, IB Art Studio