A world of knowledge is waiting
The International Baccalaureate program aims to develop inquiring, knowledgeable and caring young people who are motivated to succeed.
Columbia River High School was authorized as an IB World School in 1994. This magnet program draws students from all areas of Clark County. Admission to this rigorous four-year program is by competitive application based on prior academic success, interest and motivation, written communication skills and interview.
Students in ninth and 10th grades enter as part of our Pre-Baccalaureate program. The PB program is taught at the honors level with an international perspective. It is designed to prepare students for the rigors and university-level work required of the International Baccalaureate Diploma Program for students in 11th and 12th grades.
As an IB student, you get to swim in a pool of excellence.
I am so thankful I did an EE in the sciences. I am just thankful it was required of me because I didn't realize how beneficial the experience would be for me now.
IB is not only about opening books, it is about opening eyes, minds and, most importantly, hearts.
IB CAREER-RELATED PROGRAM
Columbia River is a candidate school for the International Baccalaureate (IB) Career-related Programme and pursuing authorization as an IB World School. IB World Schools share a common philosophy—a commitment to improve the teaching and learning of a diverse and inclusive community of students by delivering challenging, high quality programmes of international education that share a powerful vision.
Columbia River High School is currently in the process of becoming approved to offer the career-related program as a part of the IB pathway options at River, with planned implementation in Fall of 2020. The career-related program (CP) incorporates the values of the IB into a career-related pathway. Columbia River High School will offer career-related pathway options in Computer Science and Digital Arts (Video, Photo, and Graphic Design) in its first year. Students who complete this program are well equipped to enter into apprenticeships, higher education, or directly into employment.
Current freshmen and sophomores interested in beginning the program their junior year should check in with Morgan Parker in the Student Pathways Center. Students who have not yet started high school will apply as a part of the magnet application and will be assessed based on interest and motivation, connection to a career-related pathway, written communication skills and interview.
Creativity, Action, Service highlights
Starting September of their junior year, IB Diploma candidates manage a personal portfolio of experiences that they complete over eighteen months. Creativity, action and service experiences meet at least one of seven IB reflective outcomes and encourage students to be actively engaged with their communities and in issues of global significance. Students also complete at least one CAS Project over the course of their portfolio.
IB staff
Jamie Keiser
Digital Arts Career-related Study, IB Photography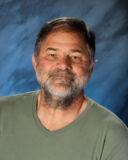 Chris Molyneux
Computer Science Career-related Study, IB Physics
Julie Nygaard
IB Algebra, IB DP coordinator
Rob Russell
Computer Science Career-related Study, Financial Algebra
Bradford Williams
Digital Arts Career-related Study, Graphic design, Yearbook, Multimedia
Linda Wilson
IB Pottery, IB Visual Art