Principal: Alex Otoupal • Associate Principals: Ken Roberts • Rob Duncan • Nick Davies
Main: 360-313-3900   •  Business: 360-313-3924  •  Attendance: 360-313-3920
School closure
In response to Gov. Inslee's "Stay Home, Stay Healthy" order, all VPS schools, playgrounds and areas where maintaining appropriate social distancing is difficult are closed to help prevent the spread of COVID-19.
During the closure, our employees are working safely from home. If you need to reach us, please email using the district email format of firstname.lastname@vansd.org or use the email links on our staff directory page available on this page or on the mobile app.
If you need additional resources during this difficult time, you can reach our Family-Community Resource Center coordinators. You'll find their phone numbers as well as other resources on the FCRC webpage.
For more information and resources, please visit our coronavirus update page.
Head of school blog
cindyblair
Greetings River Community: Our students, their well-being and their progression in future stages of life have been at the forefront of our thinking as we respond to this extraordinary pandemic. As an organization, it is critical for us to ensure that the options we provide our global community of IB World schools are based on compassion for our students and teachers and, fairness for the [...]
Get involved with extracurricular and activities.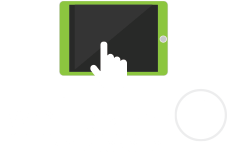 Our students are future ready! Learn about digital citizenship, device security and policies.
We are reimagining the future of the schools!