School closure
In response to Gov. Inslee's "Stay Home, Stay Healthy" order, all VPS schools, playgrounds and areas where maintaining appropriate social distancing is difficult are closed to help prevent the spread of COVID-19.
During the closure, our employees are working safely from home. If you need to reach us, please email using the district email format of firstname.lastname@vansd.org or use the email links on our staff directory page available on this page or on the mobile app.
If you need additional resources during this difficult time, you can reach our Family-Community Resource Center coordinators. You'll find their phone numbers as well as other resources on the FCRC webpage.
For more information and resources, please visit our coronavirus update page.
River learning hub
Remote learning hub
Our school is now learning remotely. Please check the learning hub for lessons, contact information and more.
Need help with devices or apps? Visit the remote learning support website. If you have limited access to email or the internet, or the internet is not working on your child's device, please call 360-313-5400 between 7:30 a.m. and 4 p.m., Monday through Thursday, and 7:30 a.m. and 3 p.m. on Fridays.
River learning hub
Principal: Alex Otoupal • Associate Principals: Ken Roberts • Rob Duncan • Nick Davies
Main: 360-313-3900   •  Business: 360-313-3924  •  Attendance: 360-313-3920
Head of school blog
cindyblair
Dear River Community: We are now four weeks into our remote learning experience. We are continuing to fine tune the process and are always working to improve. Your feedback is needed as it helps us better understand your perspective, experience and provides guidance on how we can adjust to your needs. Please do not ever hesitate to contact River Faculty. I want to recap what [...]
Get involved with extracurricular and activities.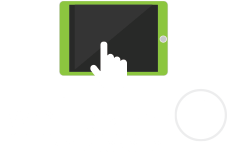 Our students are future ready! Learn about digital citizenship, device security and policies.
We are reimagining the future of the schools!