Principal: Alex Otoupal • Associate Principals: Ken Roberts • Rob Duncan • Tony Liberatore
Main: 360-313-3900   •  Business: 360-313-3924  •  Attendance: 360-313-3920
Amanda Richter, Communications staff
VPS students can participate in magnet programs and programs of choice that allow them to pursue their unique interests. From the arts and STEM to welding, medicine, cooking and blended learning, there's something for everyone. Find out how to apply.
cindyblair
Columbia River High School International Baccalaureate Magnet Open House Wednesday, January 9, 2019 at 6:30 PM For more information please visit our website at river.vansd.org Questions? [...]
Head of school blog
cindyblair
Greetings River Community, Winter will be upon on us soon and with a break in the seasons we have some outstanding accomplishments to share. Yesterday we honored the achievements of 27 Juniors and 43 Seniors at our Varsity Academic Awards Ceremony.  The picture attached captures a few dozen of those recognized individuals. The Varsity Academic Awards Program was started 18 years ago by a group [...]
Apply for magnet programs and programs of choice beginning Jan. 8

Learn more about all our programs of choice to find the one that is best for you.
Get involved with extracurricular and activities.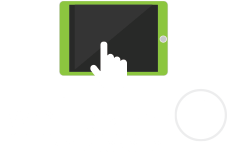 Our students are future ready! Learn about digital citizenship, device security and policies.
We are reimagining the future of the schools!