Student Pathways Center
How can we help you?
Looking for a job? Want an internship? Not sure where to start in your college search? Excited about the idea of an apprenticeship? We're here to help with it all! No question is too small… send us an email or stop by to set an appointment.
Contact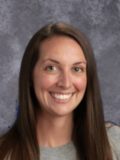 Morgan Parker
Student Pathways Coordinator, IB Career-related Program Coordinator
Senior Information
Click here to check out our 2022-23 Senior Calendar with important dates and links.
Check out our Senior Parent Night Slideshow with tips on getting through senior year and planning for after high school.
Scholarship Club meets every Thursday, right after school, in the Pathways Center. If you are looking for a quiet space to work on scholarships, or have questions about them, stop by.
Dates to know
Watch the weekly newsletter for upcoming Pathways Center events and opportunities.
Interested in finding out more about the military? Every Tuesday, during both lunches, a representative from a branch of the military will be in the Lower Commons. If you would like to talk to a certain branch, stop the Pathways Center to find out the next date they will be at CRHS.
The challenge is on to get money for your future.
FAFSA completion percentage.
For information on college enrollment, military opportunities, scholarships, and employment,
visit FutureMe
!
Student Pathways Center News
ninastemm
Youth Conservation Corps at Ridgefield National Wildlife Refuge Earn $15.74 per hour! Work outdoors! Have fun while you work! Make a difference for wildlife and the environment! To be eligible: Must be between the [...]
ninastemm
Are you interested in pursuing a career in the Healthcare field? The first Clark College Healthcare Pathways Camp is open for student registration!
ninastemm
Work at the Clark County Fair this summer!
Career and counseling support