Student Pathways Center
How can we help you?
Looking for a job? Want an internship? Not sure where to start in your college search? Excited about the idea of an apprenticeship? We're here to help with it all! No question is too small… use the link below to set an appointment.
Contact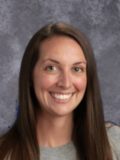 Morgan Parker
Student Pathways Coordinator, IB Career-related Program Coordinator
Senior Information
Click here to check out our 2021-22 Senior Calendar with important dates and links.
Check out our Senior Parent Night playlist with tips on getting through senior year and planning for after high school.
Dates to know
Click here to see our list of upcoming college visits, career fairs, ASVAB testing, military visits, field trips and more!
The challenge is on to get money for your future.
FAFSA completion percentage.
For information on college enrollment, military opportunities, scholarships, and employment,
visit FutureMe
!
Student Pathways Center News
traceyscharmann
There are so many ways that you can work with students to see firsthand all the potential that awaits our local community!  Job shadows, judge a contest, demonstrate a skill or host an intern!  [...]
traceyscharmann
There are many local resources to help recent graduates train for and find employment for FREE! Worksource offers virtual monthly workshops on everything from resume writing to Microsoft 365 training.  Check out this month's [...]
traceyscharmann
iEngineer STEM Summit is a hands-on engineering experience for middle and high school students happening this summer right here in Vancouver! iUrban is sponsoring the free summit with funding from the College Success Foundation.  How cool [...]
Career and counseling support