Student Pathways Center
How can we help you?
Looking for a job? Want an internship? Not sure where to start in your college search? Excited about the idea of an apprenticeship? We're here to help with it all! No question is too small… send us an email or stop by to set an appointment.
Contact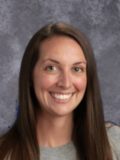 Morgan Parker
Student Pathways Coordinator, IB Career-related Program Coordinator
Senior Information
Click here to check out our 20233-24 Senior Calendar with important dates and links.
Dates to know
Thursday, Sept. 28, 5th period – Visit from Central Washington University and University of Puget Sound
Friday, Sept. 29, 9:30am-2pm – Clark County Latino Youth Leadership Conference (pick up a permission slip in the Student Pathways Center)
Monday, Oct. 2 – Varsity Academics applications open for junior and seniors
Tuesday, Oct. 3, 7:30am – Scholarship Club begins, each week on Tuesday mornings
Friday, Oct. 6, 9:45am-1:45pm – Dozer Days field trip (pick up a permission slip in the Student Pathways Center)
Wednesday, Oct. 18, 6pm-8pm in the Lower Commons – "I Applied!" Night for seniors – come apply for college with admissions reps from WSU, WSUV, CWU, Saint Martin's, and Clark College!
The challenge is on to get money for your future.
FAFSA completion percentage.
For information on college enrollment, military opportunities, scholarships, and employment,
visit FutureMe
!
Student Pathways Center News
ninastemm
VPS has Fall internships available for students 16 years and older. Are you trying to figure out what you want to do after graduating high school? VPS partners with many local businesses and organizations, [...]
ninastemm
Earn up to two credits a year for your work experience!
ninastemm
Design CoMission is a semester-long design internship at LSW Architects in downtown Vancouver. Interns work collaboratively, exploring their passions through design in a safe, no-experience-required setting. Our goal is for each student who graduates [...]
Career and counseling support