The more families are involved, the more kids succeed.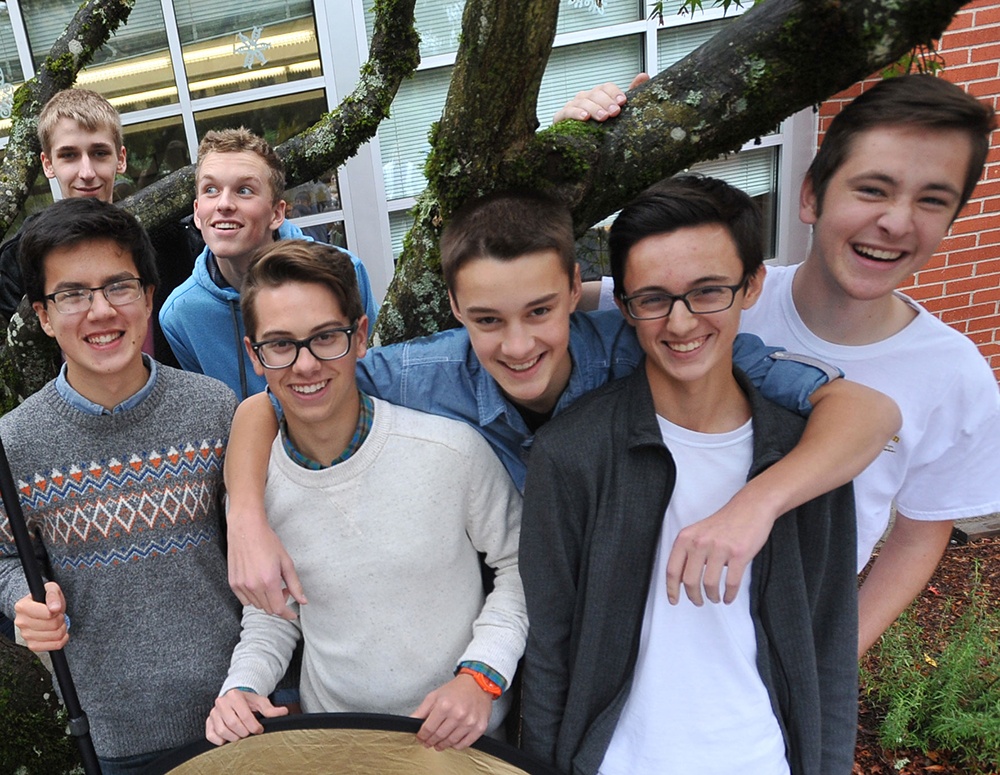 Volunteer
You don't need teaching or professional experience to volunteer. The most important qualification is a genuine interest in helping our students and teachers maximize their potential.
In order to volunteer, you must complete a background check and the clearance process.
CR Boosters March Newsletter
Next meeting, Tuesday, March 12, 2019 at 7 pm in the Gallery!
We invite all parents, staff and community members to be a member of the CRHS Boosters.
Join us at a meeting to learn more about Boosters and how we support all student clubs, activities and
athletics at Columbia River High School. Next Meetings: May 14, June 4.
PLANNING AHEAD BEFORE IT 'S TOO LATE!
It's only March – but we are thinking ahead to the 2019/20 School Year. This year and next we are
seeking President-Elect / President, (This year – to shadow our President the remainder of is year),
and step up to lead next year; a Fundraiser Chair – (or Co-Chairs) could be split between soliciting
donations and keeping track of individual club/team fundraisers; a Concession Chair to lead our
team of concessions purchaser and scheduler. For next year we will have a Secretary opening. We
need some new people to get involved during the 2019/20 year as some of us will have students
graduating out. Join us at a meeting to find out more or email crboosters@gmail.com
SPRING CONCESSIONS
This is a fun way to get involved. We have an easy online sign up to help at our concessions stands.
Visit bit.ly/CRHSBoostersConcessions Spring season is starting up. We need volunteers for
opening and closing duties. No experience necessary, we will train you. We need adults to work with
their students as their clubs and teams fundraise through our concession stands. This is the main
fundraiser for our student clubs, sports and activities! For info email crboosters@gmail.com
'
MEMBERSHIP IS OPEN YEAR ROUND.
We accept new members August – June and individual membership starts at $5 for adults, $3 for
students. Or join at the family or plus levels starting at $15. Email teridavis@live.com to receive a
membership form or ask a question. Your annual membership is a sign of support of our booster club
and the student clubs, activities and athletics it supports. Plus, members have voting privileges at
meetings to help decide how the funds we raise are spent. And anyone helping at a Concession
Stand with their student(s) needs to be a member also.
CONTACT US: New website coming soon: https://crboosters.weebly.com
CRHS Boosters Email: crboosters@gmail.com CRHS Boosters Twitter: @CRBoosters
CRHS Boosters Facebook: www.facebook.com/CRHSBoosters CRHS Website: river.vansd.org/get-involved
Your CR Booster Club Executive Board: President: Diana Lal
President-Elect: VACANT VP of Academics: Dawn Phelps
VP of Athletics: Michael Fish Secretary: Rene Wisch
Treasurer: Mark Gassaway Concessions Chair: VACANT
Fundraising Chair: VACANT Concessions Support: Tania French/Angela Arnett
Membership Chair: Teri Davis Staff Appreciation: Christine Chun/Christine Zimmerman
Communication/Social Media: Teri Davis/Angela Arnett
News from your Columbia River Boosters!